TRANSFORM WITH TEAMKINGSBURY
A PROVEN METHOD FOR MEN WANTING TO TRANSFORM THEIR BODIES, HABITS AND MINDSET IN 22 WEEKS
Seeking success driven men who struggle to drop fat and build muscle constantly and won't settle for average. 
Get the expert help you need to live the best years of your life in the best possible shape. 
The ultimate in online personal training & nutrition
Do you want to get in the best shape of your life?
-Are you unable to lose that last bit of body fat, or do you struggle to see weight drop at all? Do you have stubborn fat hiding your definition especially around the abs and chest?
– Are you stuck confused by the details of what to do? Do you feel paralysed by a lack of confidence in what will work and what will fail?
– Feel you don't have the time you need to make a change or don't know how to manage your time best for the results you want?
– Do you struggle to see changes to your muscles when you train? Maybe you don't respond well to training at all and you might struggle to see big changes?
– Have you ever struggled to stay consistently motivated as your results don't come fast or the work you put in doesn't feel unsustainable?
– Do you want to have the energy to keep up with the kids or want to be the best version of you for your family life?
-Do you need to feel the vigor of a fit, healthy body and mind, to look good for your partner or to get noticed?
– Do you want to boost self esteem and confidence in how you look and feel to help improve every area of your life?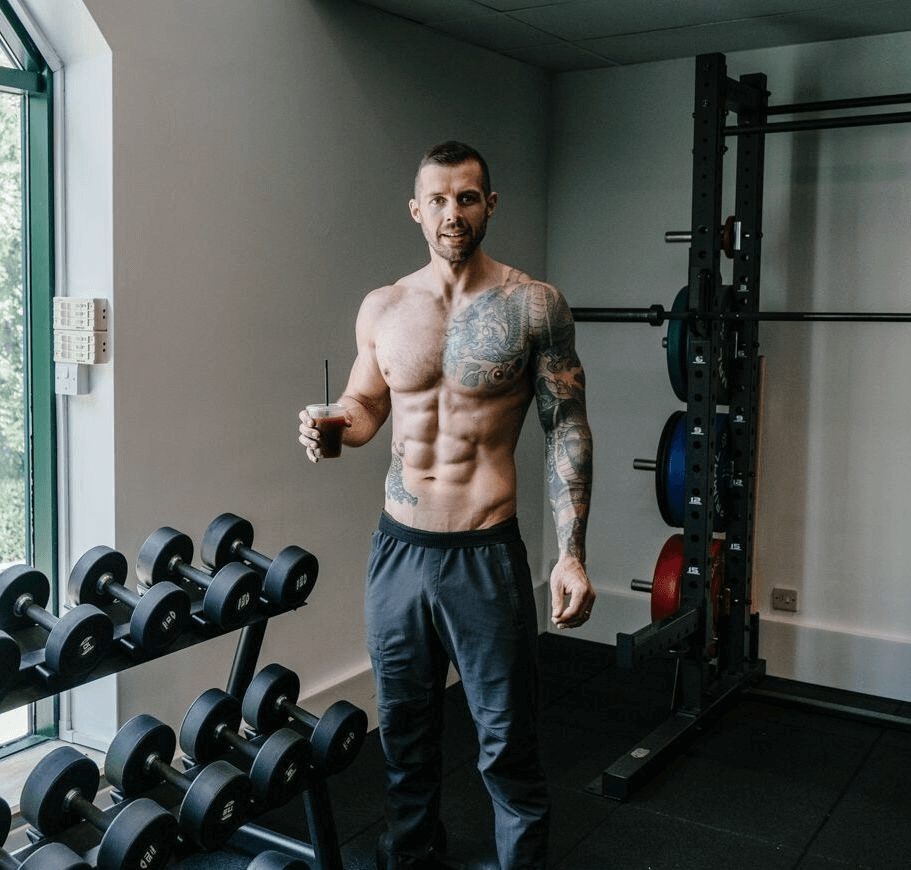 Just some of our member results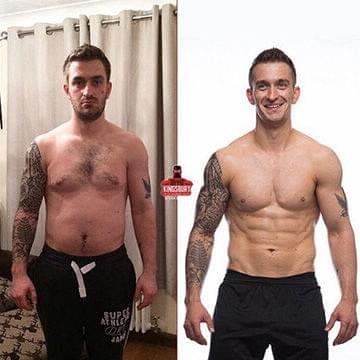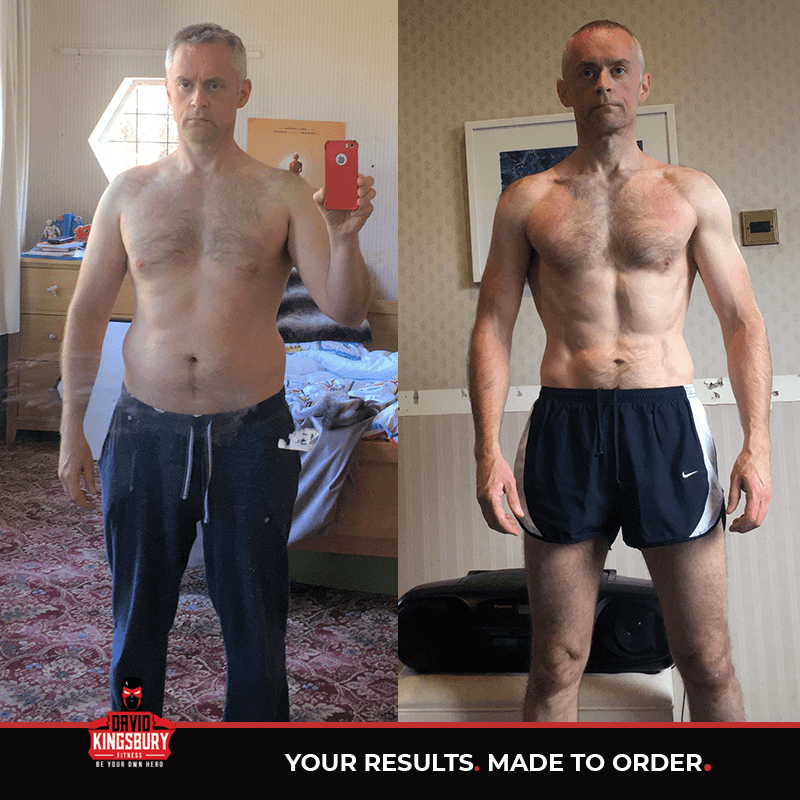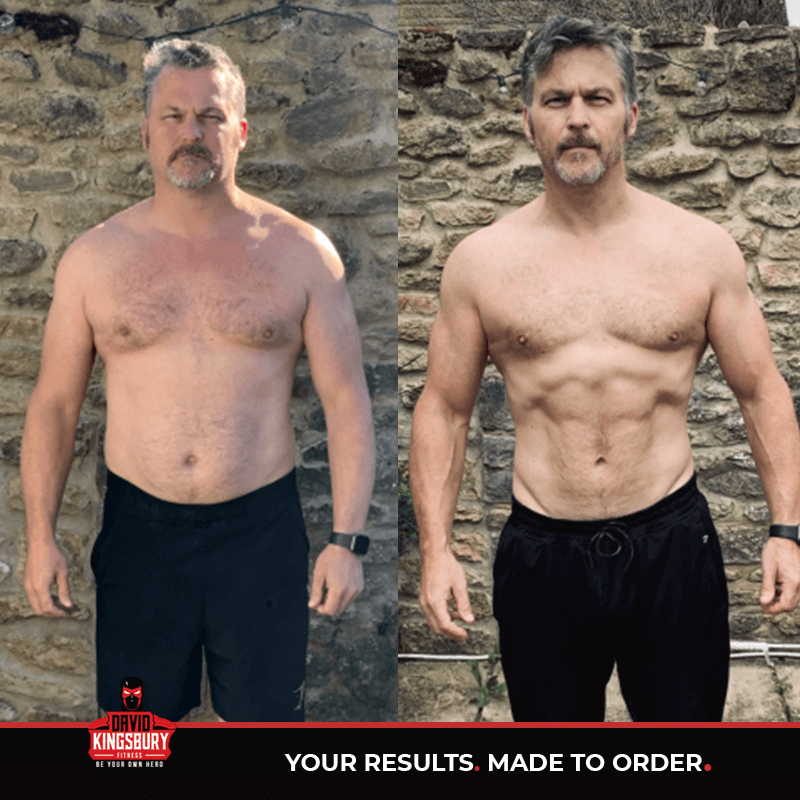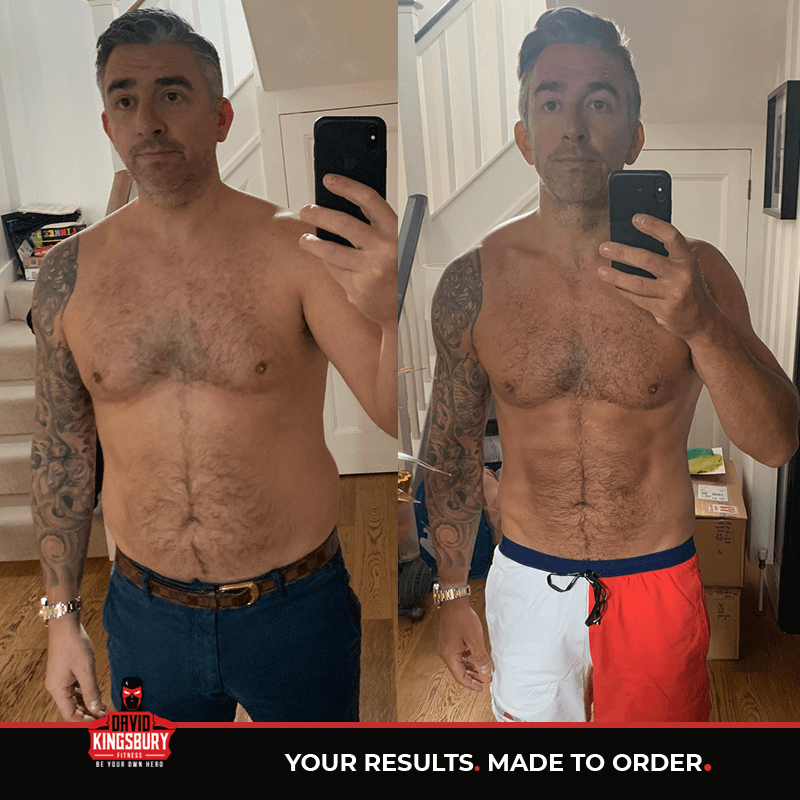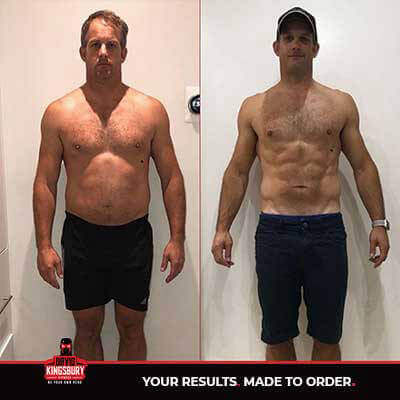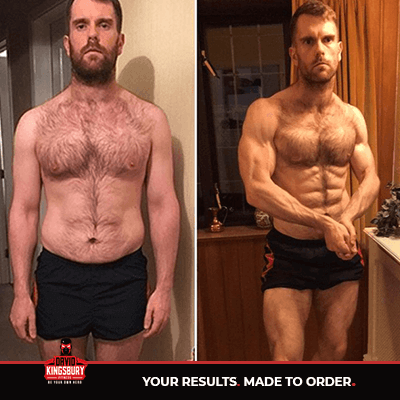 "One of the planet's premier PTs"

"He's worked on some of the biggest blockbusters of the 21st century"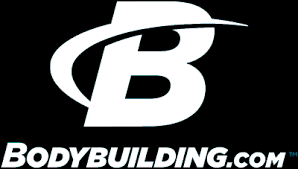 "A reputation for shaping up actors for high-budget movies"
Breakfree from what's holding you back
Are you burnt out? 
Most people we work with are tired and burnt out. Tired of researching what works and what doesn't, tired of struggling to see changes and burnt out from a lack of results and the constant struggle to get started and get in shape.
Most people we work with have tried it all before and have little to show for it. The stress and pressure of life make it hard to find time, stay motivated and build the positive habits needed for success long term.
Do you want a proven system? 
Our reputation is built on the results our clients achieve and our system is geared to eliminate failure.
We know that without a base of optimal sleep,  suppressed stress, powerful hormone function and the right mindset there will be no change or any change seen will not be permanent.
When we are caught up in the rat race of life working to breaking point, eating or drinking to fill the void, or frustrated we have let ourselves  end up like this it's hard to see clearly.
We lose direction when we can't see change, feel change or reach our goals. We feel we are letting ourselves down. We struggle with our kids or partner due to inactivity, agitation or laziness because our lifestyle saps it out of us.
Our system will build the foundation for a life of results, motivation, focus and confidence. With all the benefits that come with it. 












You're In Exactly the Right Spot
We have-
Helped thousands of me around the world redesign their bodies to burn fat and build muscle. 

Achieved some of the best results you will have ever seen without the Hollywood movie budget required.  

Helped guys manage fatigue, anxiety, brain fog and low self-esteem. 

Most importantly our members have learned how to achieve progress for the rest of their lives, while managing previous injuries, eating foods they love and not restricting their social lives.
HeroTeam Coaching
What do you get?
– You will have your very own transformation coach who keep you accountable, support you through tough weeks and will be there 100% of the time to keep you motivated and support you. 
– A fully custom training program designed exactly for your needs, goals and ability. Amazing progress without hours in the gym a day, just a concise easy to follow program with coaching videos that you can track on our APP
– An intimate and supportive VIP Facebook group of men all wanting to improve their body composition, wanting more energy, suffering from the same challenges and struggles as you. 
– A complete and comprehensive nutrition program delivered through our coaching APP. Everyone plateaus and when you do we don't let a week pass before we support you and make micro to macro adjustments. 
– Amazing results from the very first week to the very last and beyond.  Together we are stronger and we will beat the statistics of the 96% of people who fail to reach their goals. 
Coaching
My job is to break it all down for you, to create you a truly custom plan which focuses on you, your goals, lifestyle, available time and ability.
Training
Easy to follow, concise training that will see you progressing every week. Learn exactly what to lift, when to lift and how much to lift every session.
Nutrition
Calculated meals, macros planning and your own recipe database.
Knowing what to eat, how much to eat and when to eat is the difference between success and failure. Don't leave your progress to chance this year.
Support
To help guide, support and motivate you through the journey you get access to me all day every day, in your corner coaching you every step. In tough times like these everyone is more successful when they know they are doing everything exactly right!
Habits
I focus on you as an individual to instantly optimise your habits and effectively balance your energy to maximise your results.
Sleep
If you're suffering from sleep deprivation, this also means bad news for your muscles. Scientists have discovered that losing sleep lessens your body's ability to make muscle and can lead to muscle loss.
Stress
Other aspects that are just as important that often get overlooked because they're not quite as obvious. One of those is stress, we can help you manage this as part of the programme.
Hormone function
Hormone imbalances are more common as our bodies adjust biologically to age and other factors. I can also help you regain your health in away that adapts to your body and lifestyle.