The ultimate in online personal training plans
I BUILD HOLLYWOOD'S
BEST BODIES
by David Kingsbury
I believe the innovation and quality of my female online personal training, products and techniques to be industry leading and provide you, the customer, with everything you need to achieve results now and to equip you for a life of ongoing health and fitness
Mark & Hannah Watterson
2021-05-07
I have been training with Jonathon from David Kingsbury for the last few months. Prior to this, I had made so many stop-start attempts to try and make improvements to my fitness (I am seeking to drop body fat). It is clear to me that Jonathon is an excellent coach both in relation to providing interesting training plans which are varied and challenging but, for me, the real value he has added is a willingness to walk the journey with me. I haven't managed to dent his optimism with my intermittment progress and he has been unfailing in his positive attitude that has helped me move towards consistency. He is always available to provide guidance and advice regarding any challenges which come up and I have no hesitation in wholeheartedly recommending him as a coach. Although I am coming towards the end of my current arrangement, I will be renewing. Mark W
Simone Wheeler
2021-04-13
After completing numerous programmes that proved to e short fixes, I decided to sign up for the 22 week programme. I am a fulltime working mum to 2 young children and finding time is always an issue. After a thorough consultation with Taimar (my PT), and iI had explained my concerns wishes and goals I felt I was finally being listened to. I am now in week 11 of my programme and I have lost weight consistently and I can see this reflected in my comparison photos. But weight loss was not my only goal, I wanted a programme that could offer enough education, so that when it was all over I had something I could stick to and continue with. So far so good. Taimar is supportive and available to answer any questions I have. I have had numerous ups and downs and my she has supported me and amended my programme throughout to ensure it works for me and my lifestyle. All in all I couldn't be happier.
Currently, I'm through week 5 of this program. I honestly did not think it possible to be where I am right now. As a busy single father of 5 and an entrepreneur with 4 businesses I have ownership in, I truly did not believe there was a way to incorporate a good diet and exercise into my life. I'm happy to say, my personal trainer Dean has proven me wrong. With his guidance, this program has been a breeze to adopt into my life. From the outset, the goal I have clearly stated for Dean to target is to set me up for a sustainable lifestyle I can maintain indefinitely. I just 5 weeks, I can clearly see I am well on my way! I'm working out 4 days a week, fitting it around my busy life. My diet has improved greatly, but I don't feel like I am sacrificing. Somehow, I'm pulling it off and it doesn't even feel like a sacrifice. I have to give credit where credit is due: Dean has been outstanding to work with. He keeps me in line without being at all overbearing. He gives me reasonable targets and challenges but doesn't push me to the point where it's no longer sustainable. He even goes out of his way to take extra phone calls and answer my questions along the way. Steady progress and small changes week to week is making huger differences! For the first time in my life, I enjoy working out, I think about my food choices, I even go out of my way to look at exercise equipment - who does that? Again, I didn't believe it could be done without my family or businesses sacrificing, yet here it is happening and has only brought positive results to my life with literally no downside. I'm well on my way to a lifetime of health and fitness and I couldn't be happier. I highly recommend Dean and the David Kingsbury program! By the way, I am not much of a review writer and have no incentive to write this. I'm just that happy with the results, tho program, and my personal trainer!
Melissa Asbridge
2021-03-26
I've been training under Taimar for 3 weeks now and I can't tell you how much better I feel already! From the first phone conversation I had with her, I could tell that she was hugely experienced and really understood what I wanted to get out of my coaching (I'm an ex-dancer who is now a mum of 2 and my body is not what it once was!). The app is brilliant, if I had a small criticism it would be that it's a little buggy when viewing the meal plan on there, but it's not a huge thing and you can login via the computer. I have a massive meal plan that has so many choices, tall with the exact amount of macros for me so I have lots of freedom to vary my diet which I love. I can also track my progress with photos, measurements and a chart to compare each week. Making such brilliant progress is so encouraging, and having Taimar's guidance means that I really don't have to think about what I need to do to get in shape - it's all there for me and I just need to follow it. This was the biggest draw for me. My workouts are challenging, targeted specifically for me, and you follow it along on the app, so each set is marked off and I can record (and compare with other workouts) how many reps I'm doing and what weight. I had a couple of questions about an exercise or two, and Taimar responded to me with help swiftly and in detail. I now that by nature a lot of programs like this may attract male clients (and my husband is also following the plan with a male trainer), but to have a female coach who thoroughly understands the female body and how to effectively train it is invaluable. Excited to see how far I can go - life changing for me so far, I feel wonderful!
My trainer, Chris, was an exceptional coach. He provided very detailed and helpful guidance and direction, useful tools to measure progress, and thoughtful support to troubleshoot challenges. I'd highly recommend him and David's program for anyone interested in unlocking their health and fitness goals.
I've been working with David Kingsbury since early December 2020. The approach and plan was tailored to me, taking account of some specific training that was needed. The educational side of why I needed a certain balance of proteins and carbs was brilliant and really helped with keeping things on track. A nice app, linked with a nutrition app meant I could keep the team up to date with daily weigh-ins and nutrition. The biggest thing for me - it's changed long standing habits which mean that even after I stop working directly with the David Kingsbury team, I should maintain exactly what I've managed to achieve. I'd certainly recommend working with these guys.
David and his team provide detailed well consider plans for both training and nutrition that are fun, challenging and effective, highly recommended !!!
Kieran Stafford
2020-12-09
Recently had the opportunity to give the 30 day challenge ago with David & his Team (November 2020) I was a little sceptical about giving this a go as it's something I've not done but to be honest I was very surprised with the effort put in by their team and the welcoming from the coaches and others alongside the group who were in the challenge too! I would highly recommend David & his team! Thanks
I started the 30 day challenge very sceptical. You see all sorts of adverts with comparison photos, promising results in no time at all. I've seen David's adverts for a while and read some reviews including men's health and thought I would try it. The approach was very simple, well explained workouts and nutrition. David and his team are very approachable with regular online question and answer sessions. I was also able to email them and get a reply within a couple of hours. What I have been taught has not only made a good foundation but started good habits. Understanding my body and what it needs has made the process very informative. I'm 47 years old and I've lost nearly 5kgs even though I've had to go light for a week due to illness. I've enjoyed the workouts, the meals have been tasty and haven't been restrictive. My body has started to change shape and I feel better for it. If you are serious about making some positive changes in your life and some good habits this is the plan to follow.
Kristian Williams
2020-12-09
Having been working with David and his Team for 30 days I can't recommend them enough. Trying to meet your Fitness goals, whether that be losing weight or trying to gain muscle mass, is extremely challenging. It takes dictation, commitment and consistency. David and his Team have been there throughout, providing feedback, workouts and recipes that make this whole process easier. No matter what situation you find yourself in, they taylor the workouts to you and what kit you have available. What you do with them is sustainable and achievable; put the effort in and you will be rewarded. This is no fad diet; they help create a change in your lifestyle that will see you reaping the benefits, not just now, but also in the long-term. Highly recommended.
Your fitness  & wellness journey starts here
The home of the best online personal training, brought to you by celebrity personal trainer David Kingsbury. Whether you are looking to get lean, lose fat or add muscle my custom meals plans and training plans can get you there.
The custom calorie nutrition and personalised training plans I provide are lifestyle focussed and suit both men and women as each and every meal and training plan is custom built. Your results. Made to order by David Kingsbury.





Film personal training & nutrition coaching
I have been a personal trainer since I was 17 years old and owned my own private personal training studio at Pinewood Film studios since 2010 and have just opened my second commercial gym K1 Beaconsfield. 
I am best known for my work as a personal trainer to the film industry where I have trained 50+ actors on dozens of films. Clients have included, Hugh Jackman, Ryan Reynolds, Jake Glyenhall, Chris Hemsworth, Michael Fasbender, Eva Green and Jessica Chastain to name just a few!!!
Fitness Advice & Articles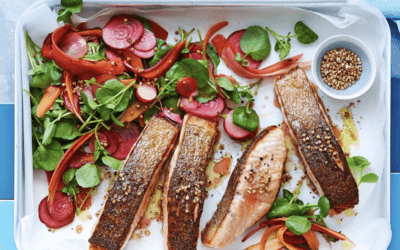 Seriously though, it's a great question and one that gets asked time and time again. For all the dietary-equivalents of a 'get-rich-quick-scheme' you can find on- and off-line, there are a multitude of fat loss programmes targeting people like you; some of them work, many don't at all.
read more
Kick-start your health and fitness journey today!