I'm speaking with a lot of stressed out people right now
I don't think people realised how important their exercise was for their mindset, not just the physical progress.
As a personal trainer my job has always been to motivate, educate and ensure I get the best possible results with people.
But a big part of my job over the past few weeks has been providing people with the confidence to train effectively from home.
Plus the huge reassurance that you can achieve amazing results without the gym.
(A lot of my clients have achieved more since gyms closed)
There are 3 steps I am focussing on to ensure results still happen!
Creativity
You have to think differently and outside of the box a little. The things you used to do in the gym might not be effective any longer. If you only have 10kg dumbbells at home then 4×8 bench press might not cut it. You will have to find new ways to challenge yourself.
Accountability
Routine and motivation are the hardest things when training from home. It is too easy to just skip a day or cut your sessions short with so many distractions. I recommend setting a pre workout routine, training early before the day starts and ignoring your phone and social media when training! For accountability, having a coach or accountability partner to check in with you is more important than ever. After all we are stronger together!
Specificity
You need the right plan for your goals. Same as always.
Just because you don't have the gym doesn't mean you have to change the focus of your training.
If you normally lift weights you don't have to to swap to cardio, plyometrics or PE.
You can still train for your goals with the correct intensity, suitable training frequency and workout set up.
You can use the 3 steps to create the plan and a structure to stick with it.
But when it comes to actually setting up your training how can you make home workouts work.
Choose hard movements
Watch this quick video on making bodyweight movements harder
Change your angles
See how changing angles can increase difficulty
Add some bands
Bands are a fantastic cheap way of adding variety and new movements. If you are thinking of splashing out on kit consider this first.
Play with tempo
Watch this quick video on how tempo can play a huge part in overload
Up the volume
Doing more reps and sets than normal can be a really effective way of making training more effective, there are lots of systems that use high set workouts effectively such as German volume training (10×10)
Use your imagination
Being limited by kit can help you get creative. Here is a video of some ideas.
As well as training, the nutrition you follow is crucial to the outcome of your training.
Calories in vs calories out
This is still the big factor that determines changes in your weight. Just like when gyms were open.
If you want to lose weight you need to create a calorie deficit and luckily you don't need a gym for that!
For building muscle you need enough calories and enough training stimulus, so you need to train hard and get the calories and protein in.
Protein
Protein sources might be a little harder to get but there are lots of long lasting fantastic options available.
Here are some of my go to options:
Black bean spaghetti
Liquid eggs
Protein powder
Tinned tuna
Protein bagels
Frozen fish
Easy meals
Keeping meals simple is going to help staying on track easier.
Prepping food will help to reduce the chances of making poor food choices.
Here are a couple of recipes to try:
TUNA MAYO DELI BOX
Cucumber – 28g
Mayonnaise – 2 tsp
Oatcakes – 66g
Spinach – large handful
Tuna canned in spring water drained – 140g
Weigh all the ingredients, mix the tuna & mayo and enjoy!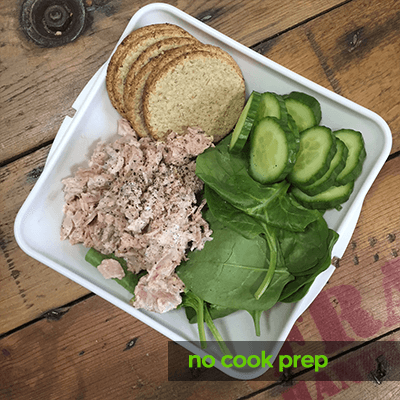 BLACKBEAN SPAGHETTI & PESTO
Blackbean Spaghetti – 105g
Red Onion – 19g
Red Pesto – 2 tbsp
Spinach – 40g
Boil the black bean spaghetti as per instruction (I use: Liberto Organic Black Bean Spaghetti, from Amazon)
In a separate pan, fry the onion, then add the spinach and pesto and warm through
Mix with the drained pasta and enjoy!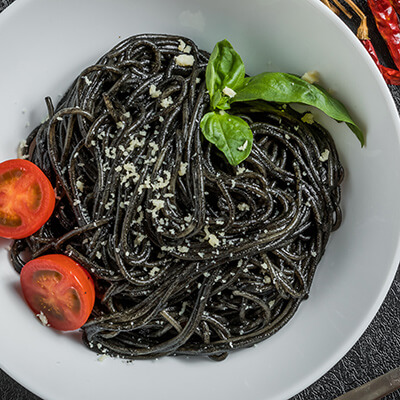 SOUR DOUGH EGGS & HAM
Bread sour-dough – 40g
Eggs – 3 medium
Ham – 100g
Oil olive – 1 tsp
Spinach – 40g
Tomatos – 50g
Toast the bread
Scramble the eggs, warm the spinach & tomato in the side of the pan
Serve all together
Enjoy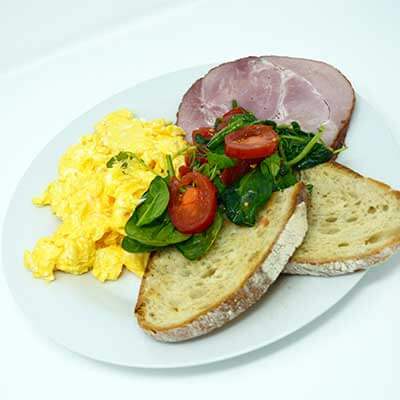 Summary
With everything that is going on this is a fantastic time to focus on your goals and to up your training and nutrition game.
Most of us are on autopilot going to the gym. Running through the motions and not testing ourselves.
We have been forced out of our comfort zones. I encourage you to embrace it and come out of this stronger, hitter and healthier both physically and mentally.