Your results. Made To Order.
The DK Method combines proven training and nutrition systems with personal and individual  online coaching so you can live the best years of your life in your best ever shape.
DK Fitness was founded in 2012 by celebrity personal trainer David Kingsbury when he first took the step into online personal training. He was spending most the year on the road following actors around the globe but wanted to continue to serve his loyal client base. 
Fast forward 9 years and DK Fitness has grown to a team of carefully selected coaches who lead the industry in both expertise and client care. A team with the sole focus of life changing and sustainable results for men all over the world.
"The DKMethod is our coaching formula. It's our proven strategy for results. 
After working with 1000's of clients over the past 9 years we know exactly what works and what doesn't. We know how to adapt and apply our formula for every person's individual needs, goals and ability. The method is designed around 4 key personalised pillars"
How long and tall would a building stand without a foundation? Our results are no different. Most trainers just talk sets/reps and calories. They don't understand the physiological and psychological foundation that we need to see life changing results and to sustain them. Our foundation is built a level deeper than just training and nutrition. We work with clients to optimise CNS function, hormone function and mental strength. This shift sees our clients results skyrocket whilst improving their energy, performance and focus in every area of life. 
When the application of goal focussed nutrition will make or break your progress there has never been a more important time to get this right. We all know the importance of energy balance, calories and macros. But there is so much more to a successful nutritional program. As part of the DK Method we have a number of strategies for nutrition including meal plans, flexible nutritional tracking, meal delivery and portion structure, as with training there is far from a one size fits all approach. In order for you to be successful we have to allow you to consistently achieve goal focussed nutrition whilst balancing dinner with the kids, beers with your mates, date night with your partner and living your life.
We have a fantastic online community of like minded and driven people, all encouraging and all inspiring. They say you are the sum of those around you, here we are all lifted to the next level. As part of our community we also have live training sessions each week that can be attended based on your weekly training schedule, weekly group coaching calls and Q&A's and challenge workouts.
We all have individual goals, needs and ability. What works for one person will not necessarily work for you. What's created for one goal, time frame or scenario won't always work for others. This is the beauty of coaching, of creating bespoke, custom solutions for your individual needs. The DK Method has systems for success but these are designed to be fully adaptable based on time requirements, movement restrictions, equipment selection and ability. 
The difference between a successful journey and failure comes from the support you get. The accountability. The structure. The care. We work with every client 1-2-1 to make sure they never give up. We create the program so it easily fits into your life, so you gain the support of those around you. No more frustration or friction from your family/friends that comes from unbalanced & unsustainable programs. Having an expert coach in your corner with you at every step with coaching calls, weekly reviews, check-ins and targets, to help you through your hard days and to celebrate your wins with. This is true transformation coaching.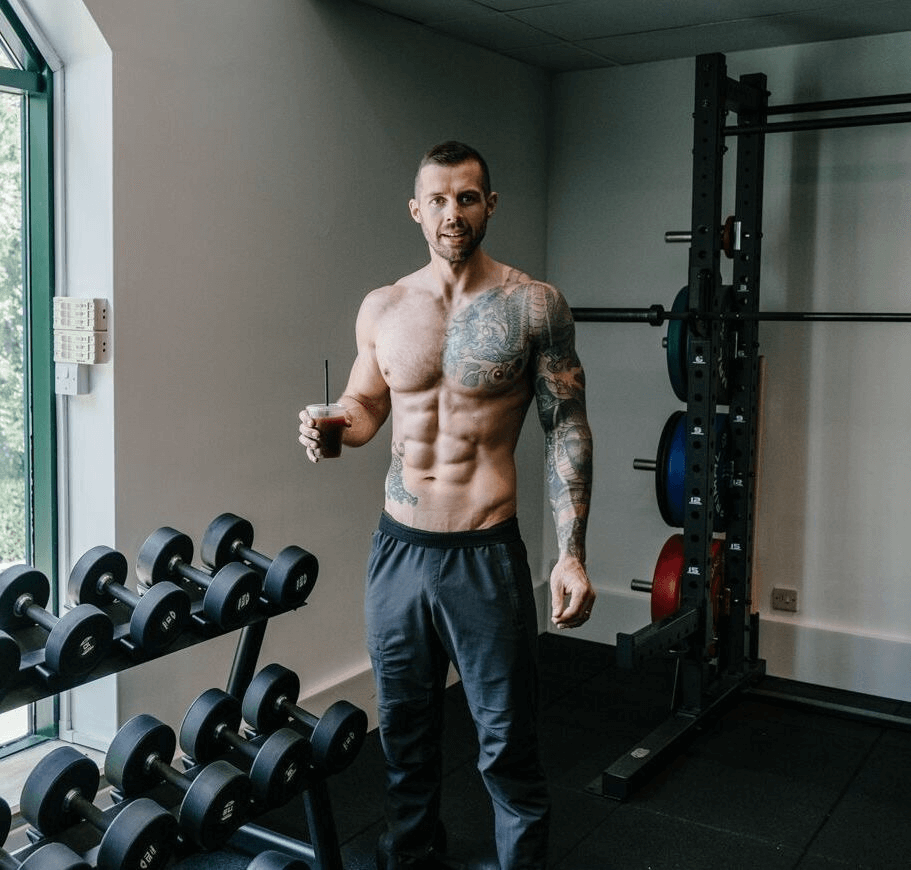 Everyone starts here. Our proven 8 week initiation. The goal of the 8 weeks is two fold, 1. To achieve rapid results with a physical and mental transformation and 2. Build the foundation for a lifetime of positive change. At the start of any journey it requires motivation and focus, but we will help you never rely on motivation again. Motivation will make way for habit, for ritual, for routine. Once this is complete nothing will ever stop you.
The first step is for you to complete your initial questionnaire. This provides us information about you, your goals, your training history and your ability. On the questionnaire and initial call we cover everything we need to create the perfect bespoke program for you.
The key areas are your goals, your available time, your equipment access, a movement screening for your movement patterns and ability, injuries or issues with form, your nutritional needs and lifestyle factors.
Once we have reviewed this information we begin the build which typically takes 1-2 days.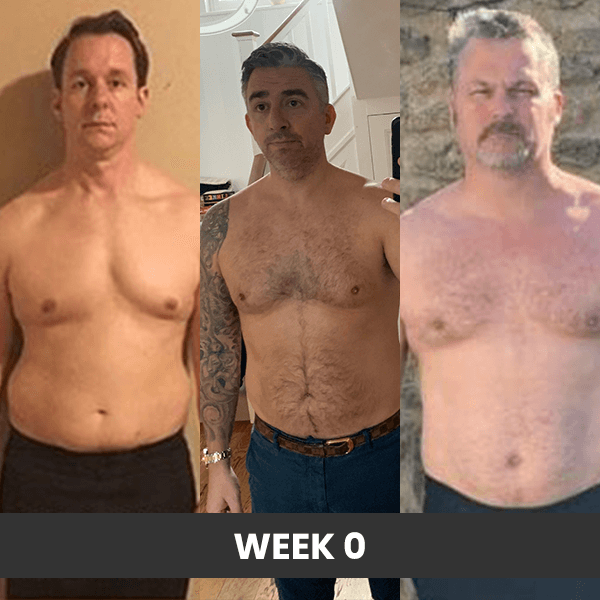 Training 
The first week of training we call Form Week. Form Week is all about getting you settled into your program safely and effectively. We want to make sure you are comfortable with all of the movements and moving well. We request form videos for review to ensure we are happy with everything before we push forward. 
Training is typically set out with between 3-5 resistance sessions per week and cardio training as required or suggested based on stress factors. As all of our programs are custom built we create programs for all goals, equipment access and time allowances. 
Habits. 
Our goal is to support you to a point where motivation makes way for habits. Each week we introduce new habits and rituals so you build momentum and the foundation of a successful transformation. 
In the first week we look at performance optimization with simple steps for mental and physical changes for success.  These include cellular efficiency, energy optimisation and immune boosting strategies. We look first at hydration, micro and macro nutrients and create a morning ritual so you start each day with purpose. 
Nutrition  
Getting started on a nutrition program can be hard. With extreme diets impossible. That's why our approach in week one of our program is different. We call it the Simple Starter.  We provide the tools to start easily and seamlessly, no battling to make it work with the family, no weighing food, to random ingredients. Just a simple shopping list and strategy you can apply immediately with ease that leads to instant results and positive change.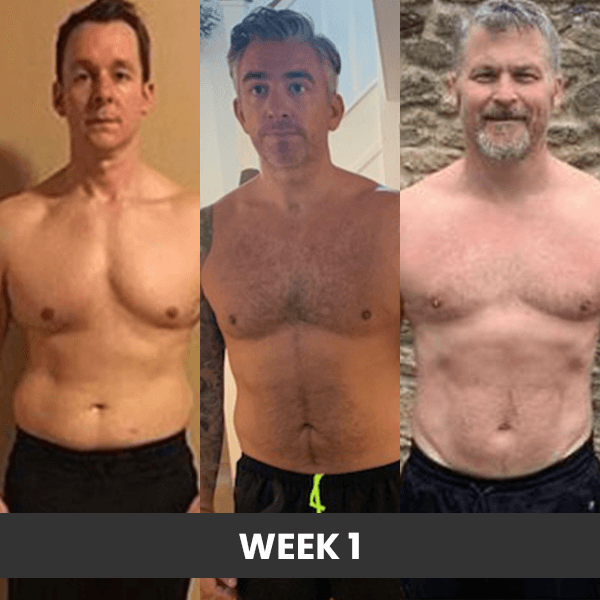 Training 
Week two of training is generally Test Week. This is an important step as what gets measured gets managed and knowing your numbers is an important part of the application of progressive overload. We work with you to determine the appropriate weights to be lifting each week to make it simple for you and also as effective as possible. 
Habit forming 
Week two the focus is on "Performance Continued" this phase we work through a set process to help you manage your hormone function to support fat loss and muscle gain with a focus on the appetite hormones grehlin and leptin. We look at your sleep routine to help support optimal adherence to the program. 
We also introduce specific mobility routines to help you move better, reduce pain and improve posture which in turn has many other benefits. Based on your initial assessment these will be tailored to your needs. Posture is much more than just how you sit and stand, improvements will help reduce injury, optimise performance and improve confidence. 
Nutrition 
In the second week of nutrition we look to personalise your strategy using our systems. We call this the Nutrition Application Phase. During this phase we will provide meal plans, help support you track and monitor calories / food portions or just continue to optimise the Simple System. We use these strategies to varying degrees based upon how we feel we can best support you.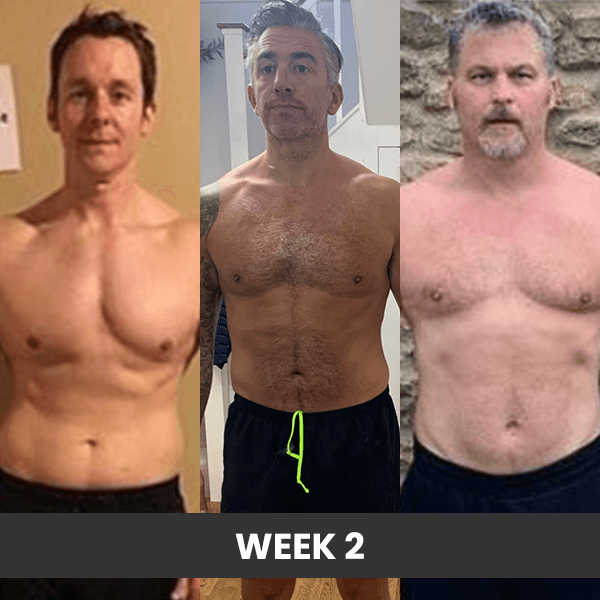 Training 
In week 3 we begin applying your test results to ensure you are training with the correct intensity and with the right load. There are several mechanisms for muscle growth, mechanical tension, metabolic stress and muscle damage and we optimise your training to maximise these. Areas to focus on are tempo, rest periods, load as well as reps, sets and overall volume. 
Nervous system & Hormone optimisation 
As part of every successful program we need to ensure you have the foundation required to see positive change. How your body responds to training and the nutrition will be dependent on your nervous system and hormone function. In this week we look to optimise the CNS as well as support natural testosterone production and insulin sensitivity. 
Nutrition 
This week we will generally aim to adjust your nutrition with our carb and calorie cycle tool (CCC) to help support the hormonal response. We will show you exactly how this system can help you accelerate your progress and boost your performance.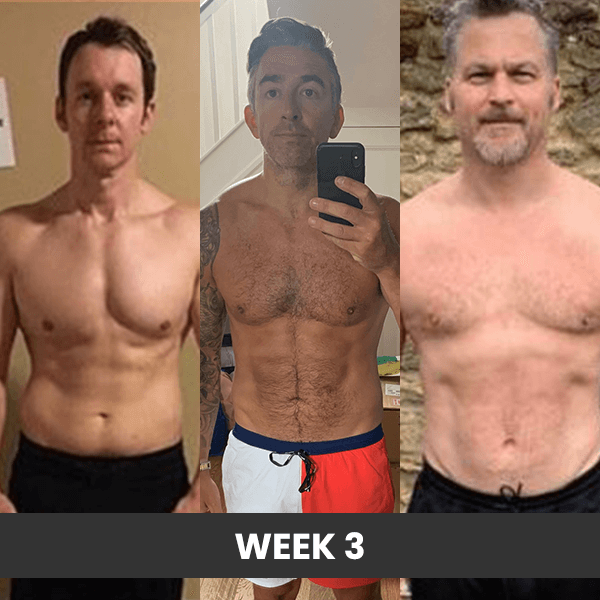 Training 
This week is all about progression within your resistance training and we also may increase cardiovascular training if time allows and if your sleep & stress score is acceptable. Managing training volume and intensity alongside recovery is crucial for long term success. 
Hormone optimisation 
The next phase of the foundation is helping manage cortisol for better recovery, energy and focus. We have systems to keep this in check and support your journey. We also continue to look at boosting sleep hours and quality of sleep (more deep sleep).
Nutrition coaching 
Nutrition coaching is ongoing from Day 1. We continue to work with you to find a sustainable solution that delivers results. Over the coming weeks the most important part is making sure you both enjoy it and can sustain it. We can help design your week to give you more flexibility on certain days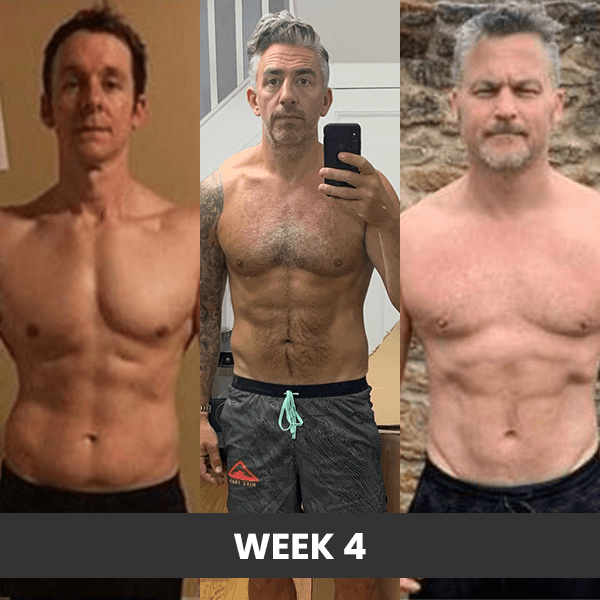 Training 
Progression is key to success and we will help you break plateaus with subtle changes where needed. But the core program will remain consistent to allow you to improve. Too many people chop and change their workouts every week and wonder why they stay the same. You need the right structure and time frame to see true change. 
Habits 
Recovery is often overlooked when it comes to making progress. Most people think they need to do more to see more. It just isn't the case. This week will be applying some additional recovery strategies so you can continue to adapt and improve from your training.
Nutrition 
Fine tuning nutrition is a huge part of the coaching process and by now we will know enough about you to see exactly what will deliver the best results and what will be easiest for you to sustain.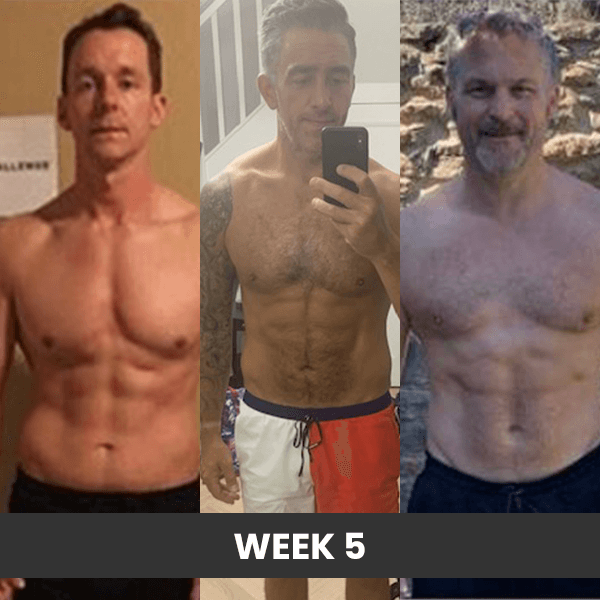 Training 
Week 6 is review time. We track the improvements and see the development. This information we then use to create the next phase of training. Within each phase there will be similarities and differences. You need continuity for improvements but you also need subtle or larger changes to generate continued adaptation. This week will be for us to discover what you need next. 
Habits 
As well as the continual application of morning & evening routines we will be encouraging you to increase general activity this week for improved mental and physical health. 
Nutrition
We continue to evaluate and adapt your nutrition to make sure you not only keep seeing amazing results but see how you can keep it as part of your lifestyle for the long play.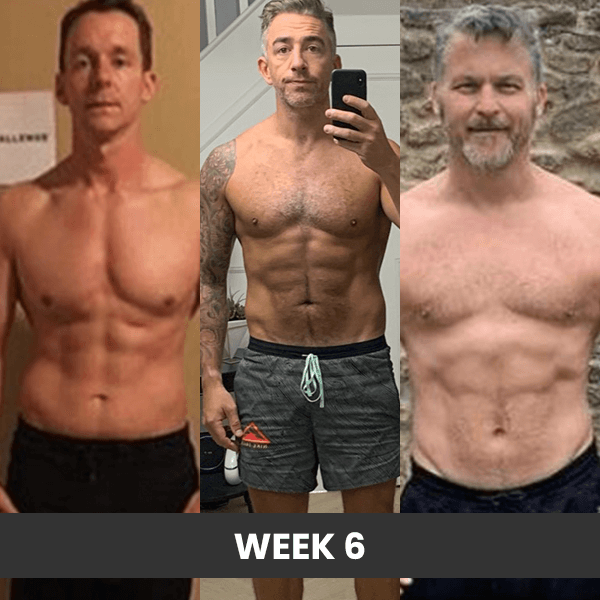 Training 
This week we introduce the refreshed program. We run through the movements. We reset. This week gives you the chance to catch up some additional recovery and refocus on the weeks ahead. Changes you may see can include new movements, new format, new rep/set schemes or just changing movement sequences. 
Habits 
Ambition is the path to success. Persistence is the vehicle you arrive in. This week is all about goal setting with some affirmation tactics mixed in. We are going to reevaluate your goals moving forwards and make plans for what is next to come.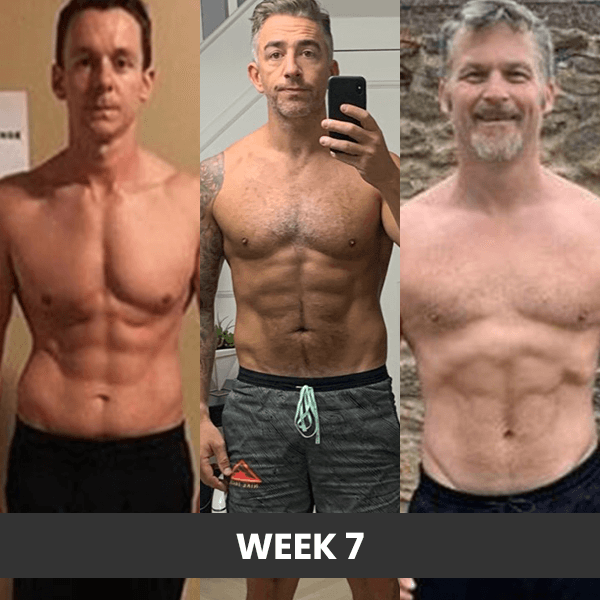 Training 
Next phase focus. The best results come when training and nutrition aren't just a phase or solution, but instead a habit, way of life and ritual. This next phase will see your journey take you to your best ever results and beyond what you think is realistic. A lot of people coming in to work with us don't believe the results, but when you touch week 8 they can see it clearly.  
Habits 
Review and refocus. This week we review and refocus your habits to cover you specific needs and requirements beyond the 8 weeks. We focus for longer periods of time on the habits that will continue to serve you best. 
Nutrition
We continue to support the most sustainable nutritional protocols that fit into your lifestyle. Whether that be meal plans, calorie and macro monitoring, portion management or a combination.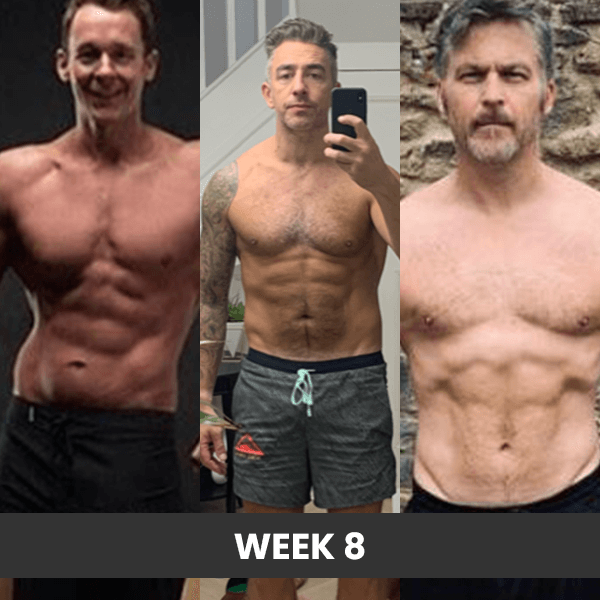 Your journey continued. Some clients stay with us 8 weeks, others 8 years. Whatever happens after 8 weeks you will have the foundation for a lifetime of results. 
Past the 8 weeks we continue to help you develop through phases of training with a periodised approach. Periodised phases will allow for the best result long term by cycling through various training phases to accomplish different goals and also phased nutritional management partner these and support body composition changes.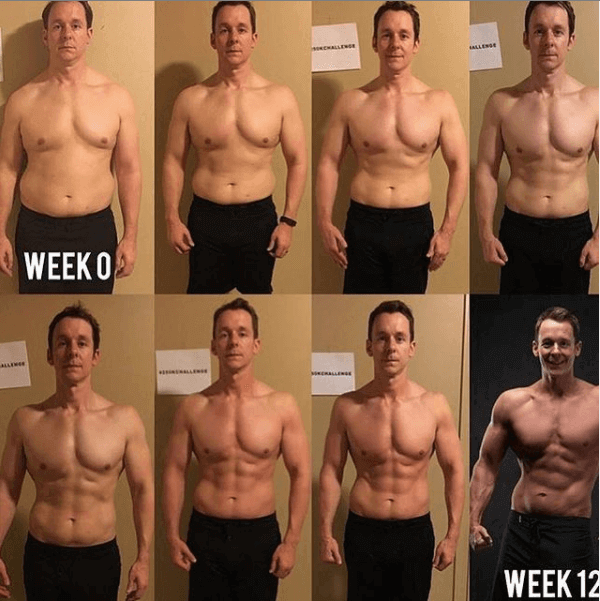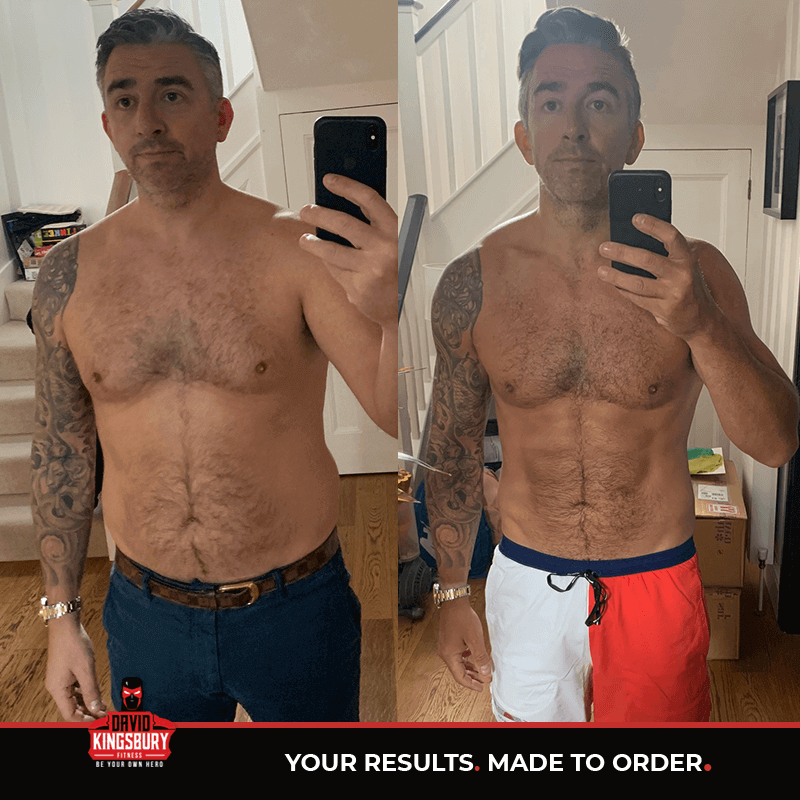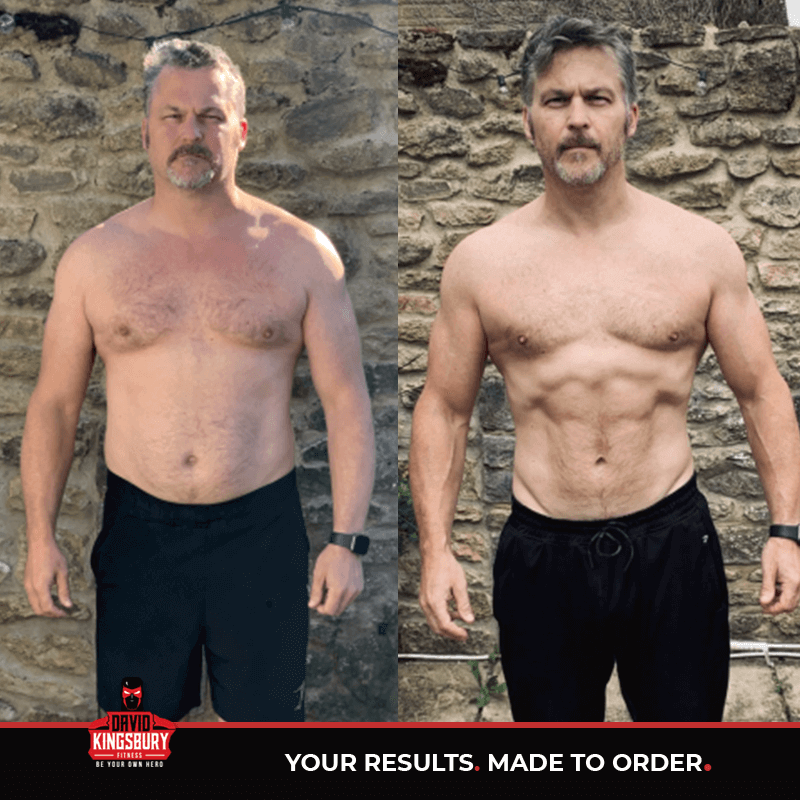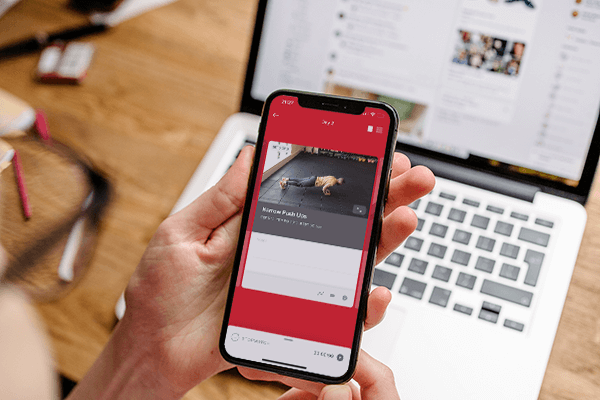 Our APP
We deliver our training, nutrition, weekly check-ins, progress tracking, results tracking and schedule via our APP.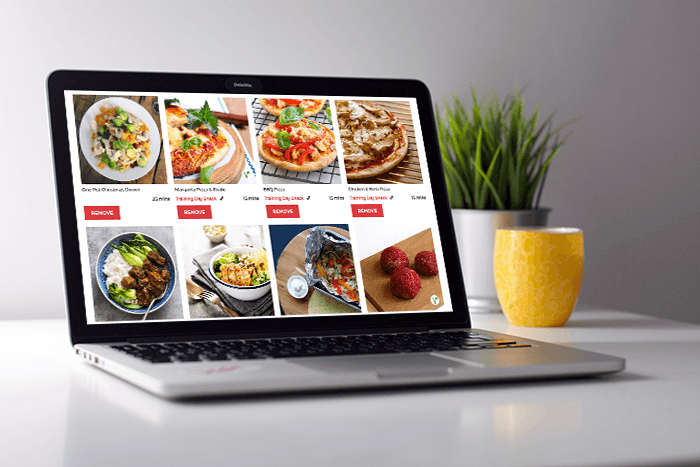 Our Food system
We can provide hundreds of calorie calculated & macro optimised recipes in addition to nutritional coaching to help you enjoy the process.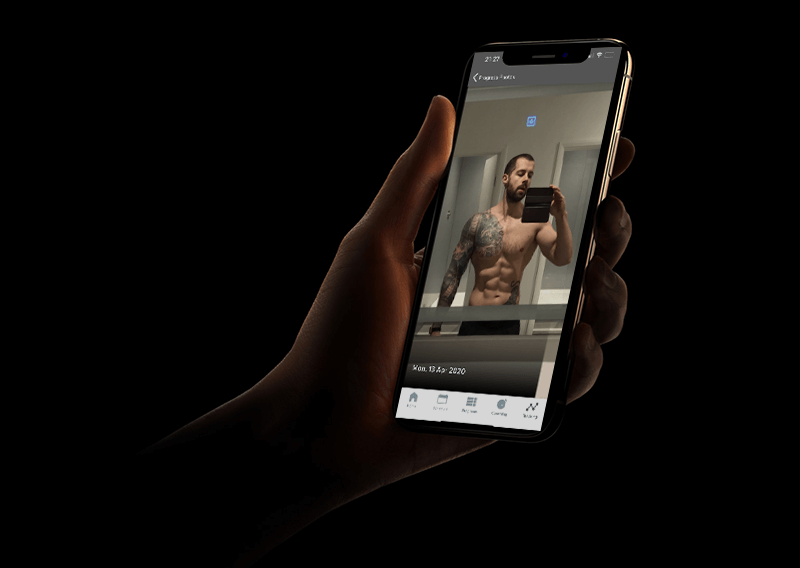 Coaching calls
We offer coaching calls as part of the process for added accountability, support, encouragement, coaching and goal setting.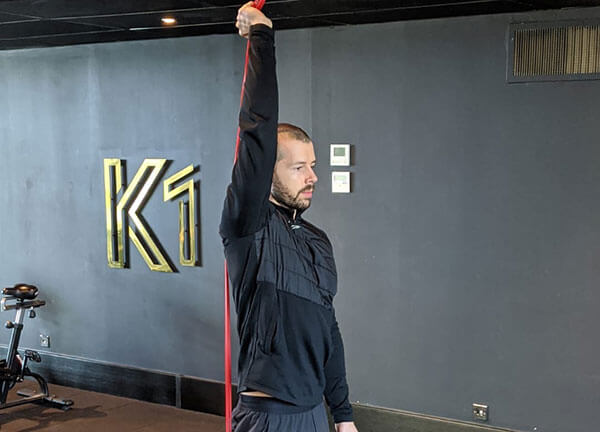 FB group
Our coaching community is a place where driven and motivated men work together towards a common goal.
Complete your details to schedule a time to chat. 
 Let's see if we can work together for your best ever results.