Steak on cannellini beans with mushrooms
Sirloin steak – 146g

Cannellini beans canned – 190g

Garlic puree – 2.5 tsp

Mushrooms – 89g

Olive Oil – 2.5 tsp

Red Onion – 38g

Parsley – 5g

Mixed beans canned – 127g

Spinach – Large handful


Step 1
Grill the steak in a griddle pan or frying pan until cooked how you like, place to one side to rest.
Step 2
Place garlic in the meat juices and fry the mushrooms, add the beans and mix until hot, ad spinach.
Step 3
Finally add the parsley and season to taste.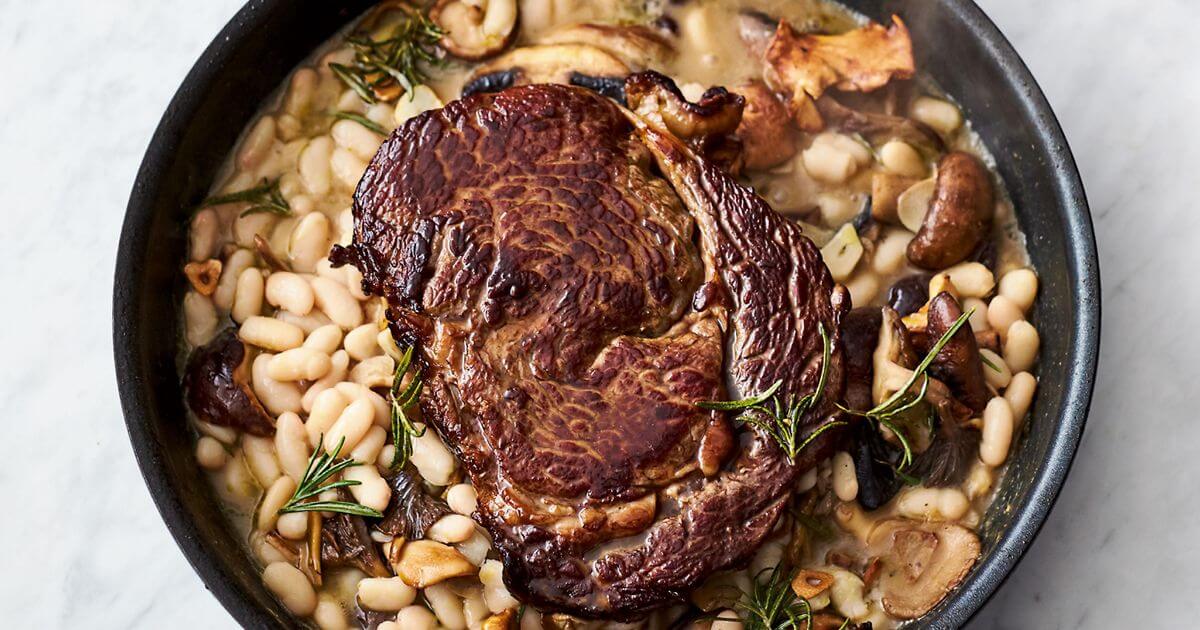 Simple - chicken broccoli and sweet potato