Thanks for booking the call!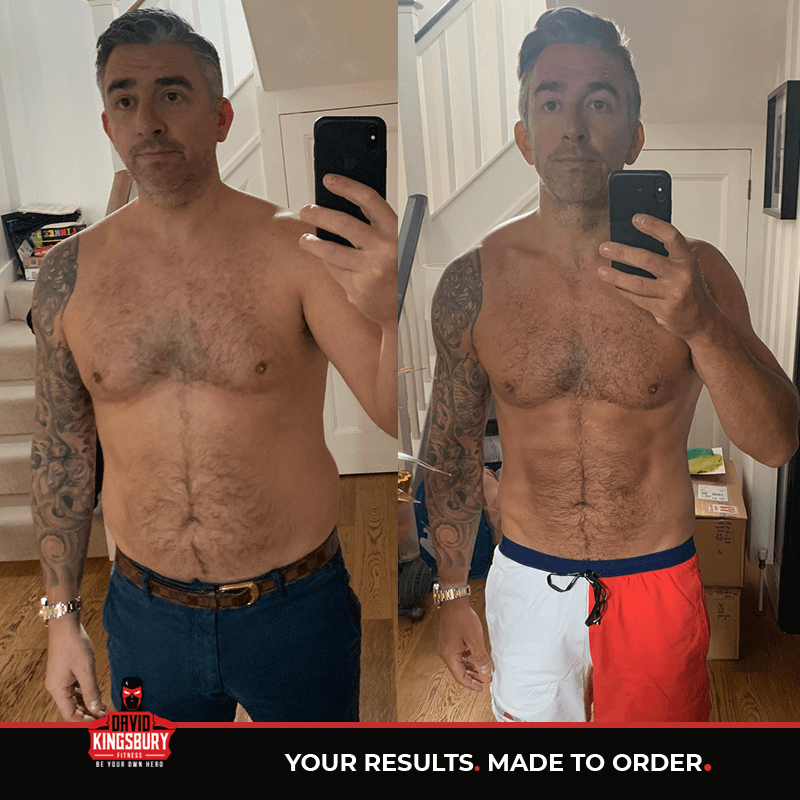 A 6 pack in 12 weeks- Seriously, David Kingsbury will change your life!
I was heading towards 40 and I had outgrown my favourite clothes due to an unwanted stomach appearing. I considered myself as pretty fit; I went to the gym, boxed and did a bit of running, my weight was relatively stable but I just couldn't seem to shift the unwanted gut. My diet was ok but as a real food lover I ate out at restaurants a lot. I certainly would not have classed myself as hugely overweight but equally I wasn't comfortable with my shirt off as my muscle and definition had dropped and I was definitely rounder than I wanted to be.
I decided that I wasn't going to allow myself to get any bigger and I was going to make a commitment to make a considerable change to my physique. I had previously seen online that David Kingsbury had built Hugh Jackman's physique for the Wolverine role. I figured that if I was going to make a commitment I wanted to go straight to the best and find someone who could evidence their results.
I was 14 stone 3lbs at week zero and now at week 11 I am nearly 2 stone lighter at 12 stone 7lbs, my waistline has dropped at least a few inches (I've had to put extra holes in my belt) and I am back in slim fit shirts. I have followed David's training and food plan to the letter, and I am still amazed at how easy the plan is. I think the results speak for themselves and I can honestly say that I look forward to every session (except for the lunges and squat thrusters). There are bundles of food recipes to choose from and again nothings too tough- its healthy eating, not a diet that feels restrictive. If I chose to, I could have egg and bacon every morning and a chicken bagel for lunch with a few alterations! I was not a million miles away with what I was doing before but I would never have reached my goal if David hadn't have pieced it all together for me.
I booked up for the 12 week plan which gives me bespoke training and food plans. I had expected to be doing far more cardio in order to achieve a defined physique. I emailed David after week 2 to ask if the cardio program was right as I felt like I should be doing more but David told me to stick with the program.
Now lockdown is easing its unlikely I will go back to my local gym as I can complete the program from home. I started the plan whilst the country was under lock down and the only equipment I have in my home gym is dumbbells, a bench, ab roller, ab matt and medicine ball.
If you really want to make some changes to your body or you're hitting the gym, trying to make better food choices and you're not seeing results do yourself a favour and join Team Kingsbury- you won't regret it.
Ross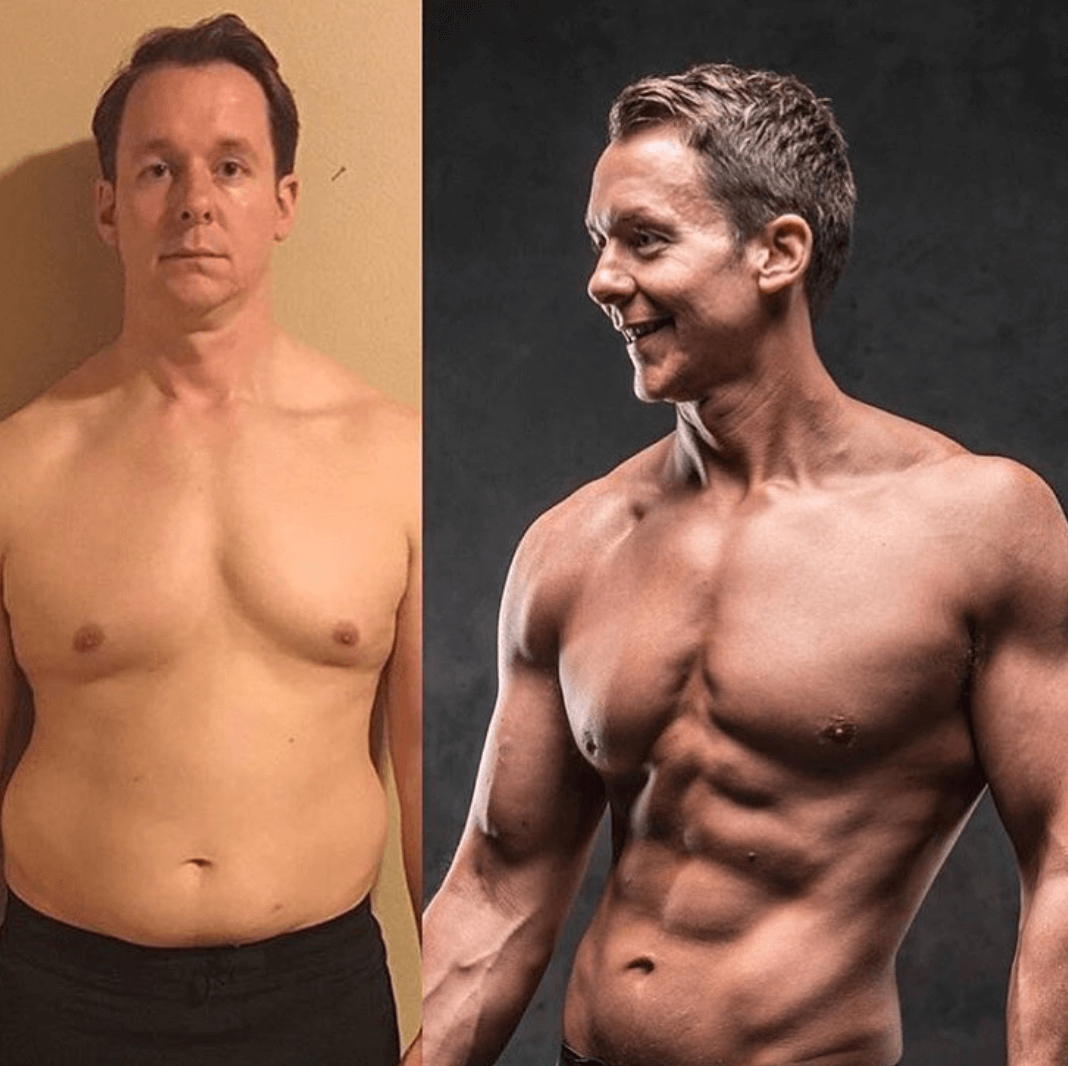 "I was tired of failing. I didn't like the way I looked. I was constantly exhausted and I wanted to be a better example for my family. These desires happened to align with a transformation contest that was being held by Bodybuilding.com. The contest gave me deadline and something else to work towards. It gave another reason why I should change and created a venue where I was held accountable and supported by more people than myself.
The biggest surprise to me was how little I actually had to train and how good the food recipes were. I started craving healthy meals and I didn't overtrain unnecessarily and burn myself out.
After week 6. I noticed little changes here and there before then, but I distinctly remember the sixth week as a turning point where David helped dial my program in even more. The weight began to fly off.
I remember thinking… Is this really me? I would stand relaxed in front of the mirror staring at my six pack and say to myself… "This is crazy." It wasn't really a vanity thing. It was pride in a job well done. "The biggest surprise to me was how little I actually had to train and how good the food recipes were. I started craving healthy meals and I didn't overtrain unnecessarily and burn myself out." What was the most interesting or surprising thing you felt about the programme? How important nutrition is. As a foodie with a large appetite… Abs are made in the kitchen. That was a tough pill to swallow because when I was younger… experience told me otherwise. Circumstances change and so does your body. "
Evan
My Online Personal Training
There's nothing wrong with 'hard work' but working hard on the wrong thing can lead to little or no progress. With so much mixed up information out there it is easy to see why we are confused about our goals and what we need to do to reach them.
My job is to break it all down for you, to create you a truly custom plan which focuses on you, your goals, lifestyle, available time and ability.
I focus on you as an individual to instantly optimise your training and effectively balance your energy to maximise your results. Get amazing results in less time and make sure your hard work is fully rewarded with Beyond.
Drop fat from the moment you start with a simple formula for success. Calorie deficit + optimised macros + structured weight training = fat loss and muscle maintenance.
Feel stronger and more focussed from the first session with carefully structured training designed for you, your goals and ability. Boost your lifts, build more muscle and break plateaus.
When you see amazing progress it's hard not to stay motivated. Stop wasting time with a trial and error approach and stop losing motivation. Work hard on the right areas without burning out and get the support you need to build positive habits and live your best life.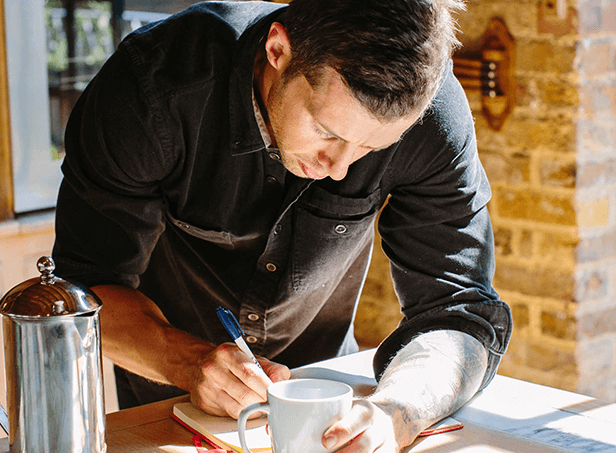 Complete the questionnaire
From the moment you sign up to Beyond you will receive an email from me, this will direct you to your first questionnaire page. From the information I receive here I can start to piece together your personalised plan.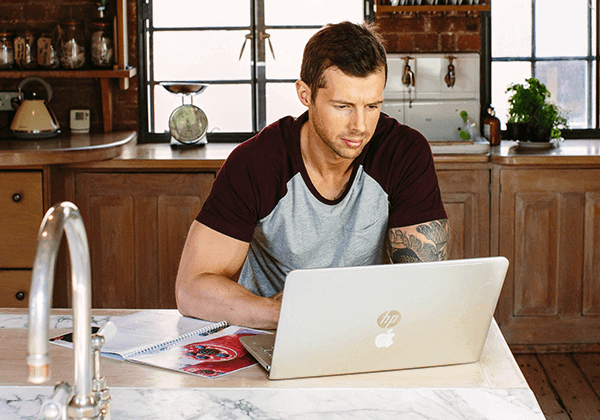 Build your plan
No two people are the same and neither are Beyond plans. Both your training and nutrition are unique to you and your goals. Every aspect of the plan is carefully put together to ensure you have every possible resource to make amazing progress.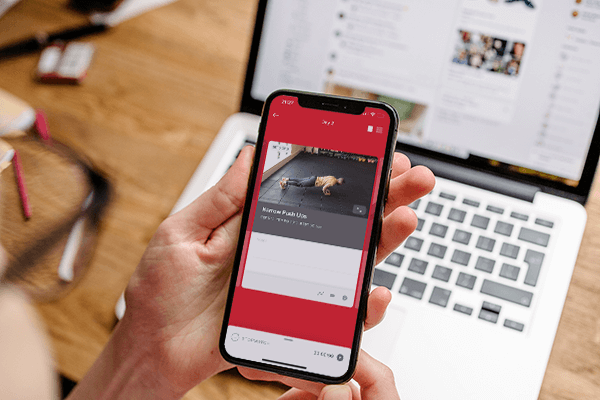 Reach Your Goals
After the initial plan design and communication, every week you have to submit feedback to me through your very own app account. This weekly feedback and support will ensure you stay on the path to success.